Our Facility
Our state-of-the-art facility has a magnificent showroom and a service facility located beneath the dealership that is like no other. Sitting right off of Highway 40 at the Hampton Avenue intersection, our facility is hard to miss and even harder to pass by. So come on in, browse our large inventory, and bring home your new luxury vehicle today!
Mercedes-Benz Facility Map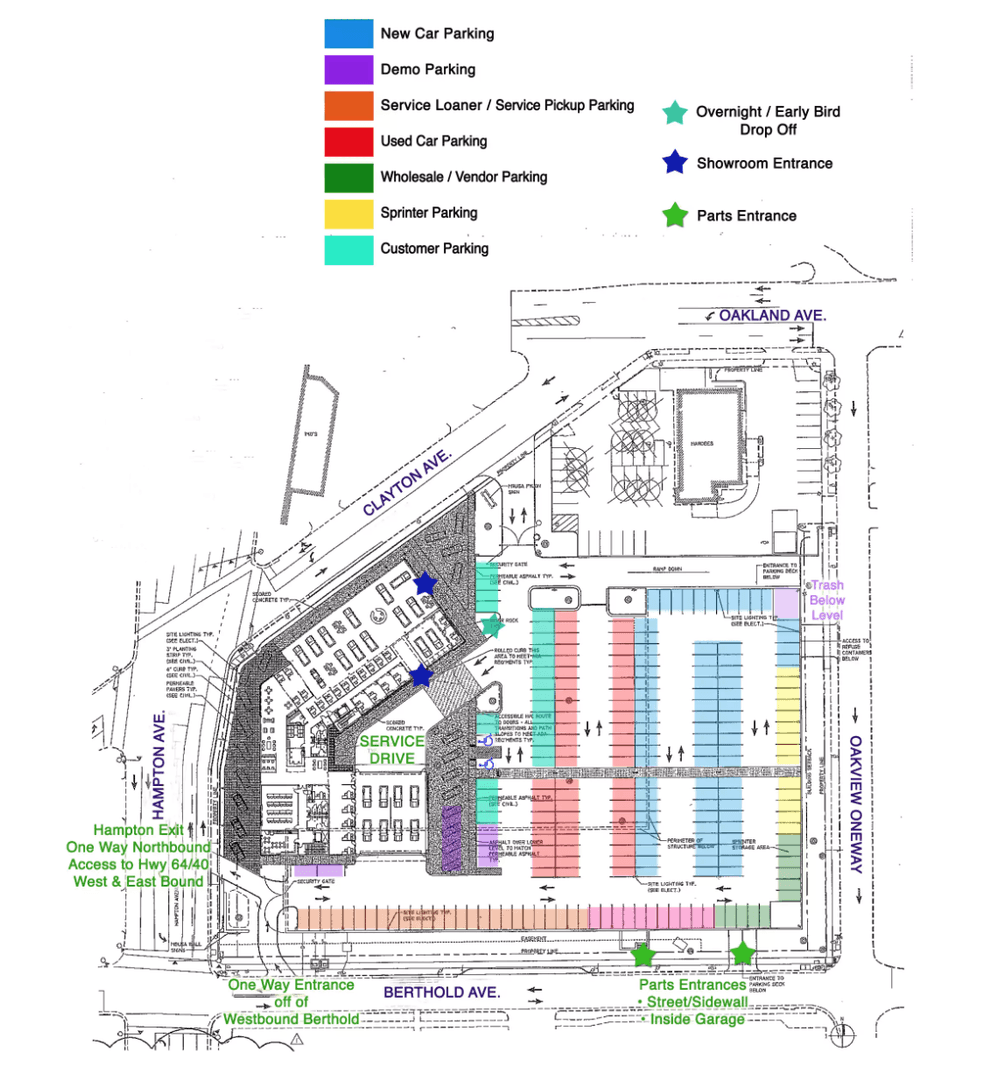 This map is provided to make your next visit as easy as possible. Here you can see our showroom entrances marked by the two dark blue stars, as well as the parts entrances indicated by two green stars.