Can You Trade-In a Financed Car?

The short answer is yes: you can still trade-in your car even if you're still making payments on the auto loan. However, you'll still be responsible for any remaining balance. How does trading in a financed car work if you haven't finished paying it off yet? Your dealership can roll your current car loan over into the new car loan, and credit your current vehicle's trade-in value.
Another common question we hear often from Clayton drivers involves rolling over your auto loan into a lease. So can you trade in a financed car for lease? Sometimes, but there are a lot of details to know before you get started trading in a financed car. Learn more in the guide below form Mercedes-Benz of St. Louis!
---
How Does Trading in a Financed Car Work?
Can you trade in a financed car even if you owe more on your loan than your car is currently worth? You can if your dealership agrees to pay off the remainder of your loan when they purchase your vehicle. For example: if you owe $8,000 on your auto loan and your dealership purchases your car for $9,000, the dealership now owns your car and your loan is paid off. The remaining $1,000 is then subtracted from the total cost of your new vehicle loan.
What Does it Mean to "Roll Over" A Loan?
When a dealership pays off the remainder of your old loan, it's known as "rolling over" your old loan into the new one. That means the unpaid portion of your old loan is tacked onto the new one. As a result, you may end up paying higher interest rates over a longer loan term, or higher monthly loan payments than you would otherwise.Can you
trade-in
a financed car for lease? You may be able to roll the money you owe from your past car loan into new lease payments — but only if you're in good standing with your current loan payments. Otherwise, your lender may not be on board, and most lenders won't allow you to roll negative equity into your new loan payments. If you're still unsure how to proceed, our team is happy to help! Contact our
finance center
for more info on
leasing vs. financing
your next vehicle.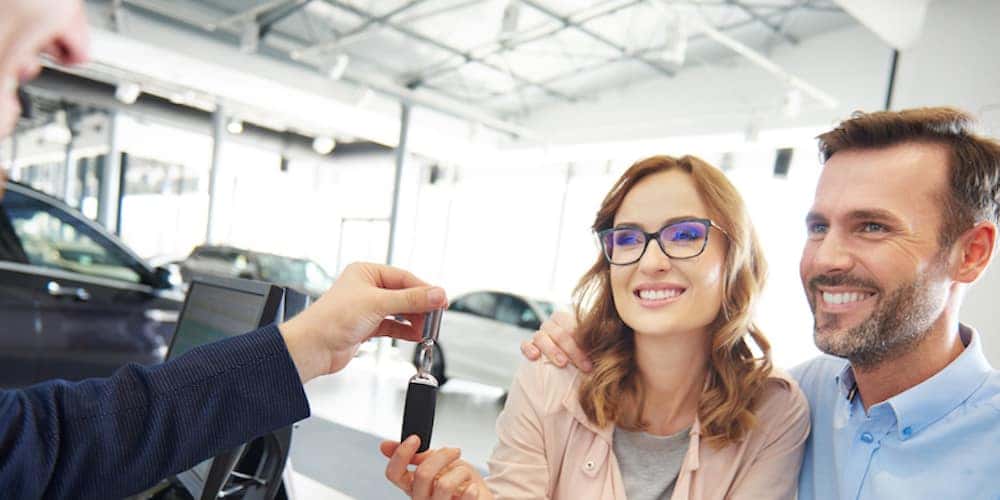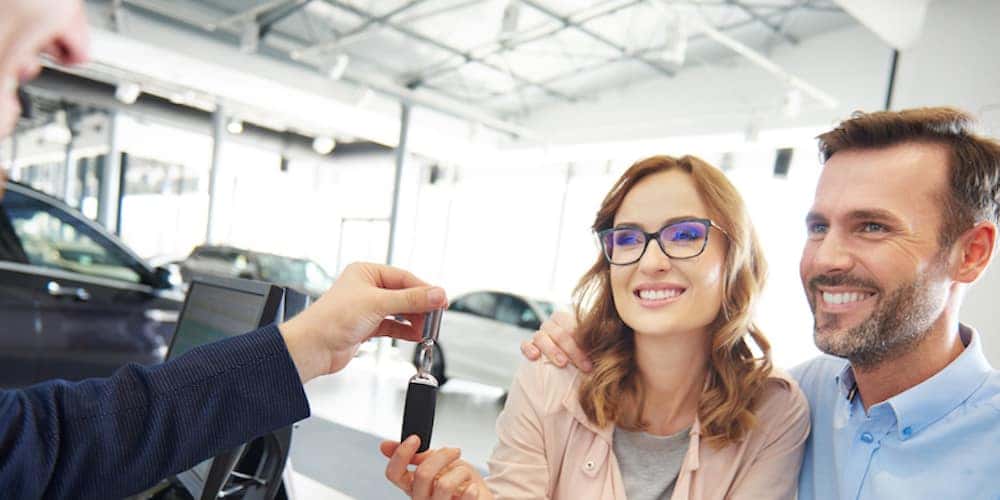 ---
Rely on Mercedes-Benz of St. Louis for Fair Lease and Finance Offers
Whether your heart is set on a sporty new crossover or a used Mercedes-Benz C-Class, we'll work with you on a finance lease deal to fit your budget — so you can head home to Frontenac in a car you love.
---
Explore Our Models
Liven up your Clayton drivers with a versatile luxury vehicle. The 2021 Mercedes-Benz GLS reviews are in! Easily settle into the 2021 Mercedes-Benz GLS thanks to it's stylish yet comfortable interiors, capable performance, and a wide range of safety features. Let's take a look at what the top automotive industry critics are saying in their…

Drivers seeking to liven up their Clayton commutes with a versatile luxury vehicle will enjoy the 2021 Mercedes-Benz C-Class. Drivers and passengers alike will easily settle back into the stylish yet comfortable interiors, enjoy the charged performance, and appreciate the protection of the 2021 Mercedes-Benz C-Class safety ratings. Let's take a look at what…

If you're shopping for a new midsize sedan in the St. Louis and Clayton areas, you've probably thought about the new Mercedes-Benz E-Class sedans. But what are the experts saying? This premium vehicle comes in sedan, coupe, cabriolet, and wagon configurations, and has received tons of praise from the most scrutinizing critics. Mercedes-Benz of St. Louis covers the…