4 Places to Visit Around St. Louis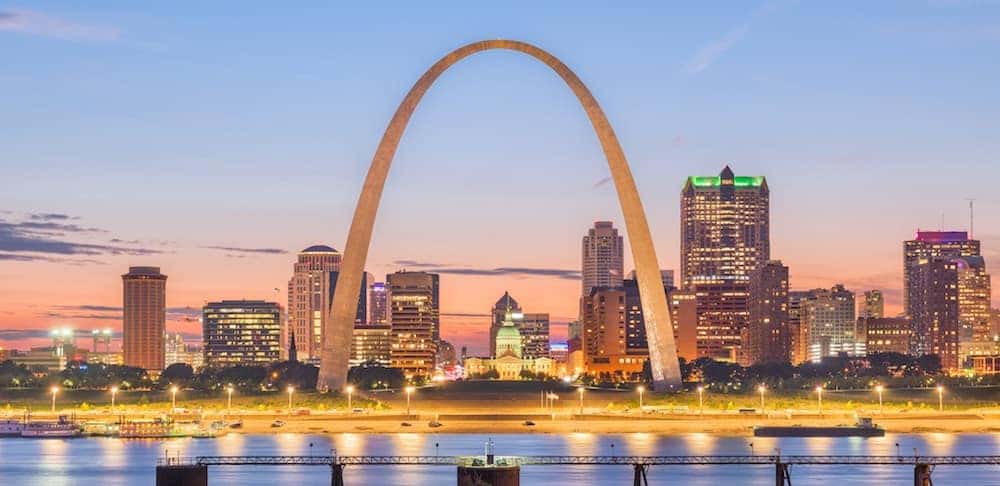 Are you thinking for something fun to do in the St. Louis area? Whether you want to play tourist in your own city or you're visiting from out of town, there's plenty to do and see here. These are some of our favorite places to visit around St. Louis at Mercedes-Benz of St. Louis.
People of all ages will be awed by the City Museum. This 600,000-square-foot museum houses fun houses, children's playgrounds, architectural wonders, and marvelous pavilions. You can see the World's Largest Pencil and a 20-foot-tall metal praying mantis, you can ride our-story Ferris wheel on the roof. City Museum makes for a great fun filled with exploring and adventure.
Busch Stadium is home to the St. Louis Cardinals. During baseball season, you can catch a home game here. In the off season, the stadium also hosts a variety of non-baseball events, so be sure to check out what's going on during any season.
Beer lovers should plan a trip to the Anheuser-Busch St. Louis Brewery. It was founded in 1852 and is located in the historic Soulard neighborhood. Enjoy a brew in the Biergarten, take a brewery tour, and during the holiday season, you can enjoy Brew Lights with ice skating and family fun. Remember to bring along a designated driver if you plan to sample the beers!
The National Blues Museum details the history and interesting facts about this musical genre. It's a great place to visit for music lovers. You can check out the rotating exhibits such as Our Living Past: A Platinum Portrait of Music Maker, The Sepia Magazine Photo Archive: Blues in Review, Women of the Blues: A Coast-to-Coast Collection, and more.
Enjoy St. Louis With Mercedes-Benz of St. Louis
Find more family-friendly activities and local museum recommendations at Mercedes-Benz of St. Louis. Want to expand your travels beyond St. Louis? Find out how to get road trip ready at your trusted St. Louis Mercedes-Benz dealership!
More From Mercedes-Benz of St. Louis
Liven up your Clayton drivers with a versatile luxury vehicle. The 2021 Mercedes-Benz GLS reviews are in! Easily settle into the 2021 Mercedes-Benz GLS thanks to it's stylish yet comfortable interiors, capable performance, and a wide range of safety features. Let's take a look at what the top automotive industry critics are saying in their…

Drivers seeking to liven up their Clayton commutes with a versatile luxury vehicle will enjoy the 2021 Mercedes-Benz C-Class. Drivers and passengers alike will easily settle back into the stylish yet comfortable interiors, enjoy the charged performance, and appreciate the protection of the 2021 Mercedes-Benz C-Class safety ratings. Let's take a look at what…

The 2021 Mercedes-Benz GLA is the latest edition of an incredible compact SUV from Mercedes-Benz. St. Louis drivers looking for a luxury crossover that's small yet powerful will be interested to hear what the experts are saying. Mercedes-Benz of St. Louis covers the 2021 Mercedes-Benz GLA reviews and GLA safety ratings below! View InventoryContact Us 2021 Mercedes-Benz GLA…